About Monmouth
Discover More About Monmouth and the Picturesque County of Monmouthshire
Nestled in the heart of the Wye Valley is the pretty market town of Monmouth.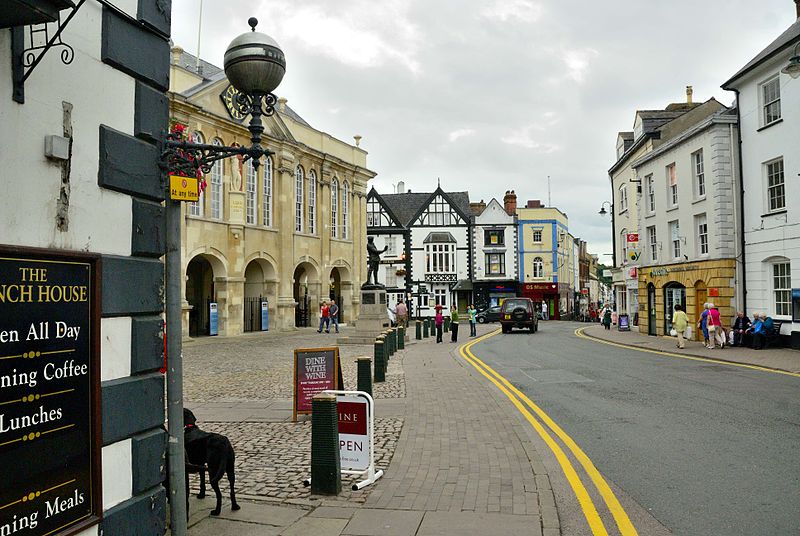 Situated at the confluence of the Rivers Wye, Monnow and Trothy, this thriving Welsh border town is steeped in history.
Founded soon after the Norman invasion of 1066, it boasts a unique 13th century stone gated bridge over the River Monnow and the spectacular fragments of a castle where Henry V, possibly the greatest, and certainly amongst the most renowned of English Kings was born in 1387.
Readers, theatre-goers and historians will know Monmouth as being the birth place of Geoffrey of Monmouth, the most important historical chronicler of the twelfth century. Responsible for the "History of the British Kings", Geoffrey's writings provided the inspiration for the myths of King Arthur and the wizard Merlin, as well providing the backbone for many of Shakespeare's greatest plays, including "King Lear" and "Cymbeline". Shakespeare was also influenced heavily by the life and times of Owain Glydwr, whose revolution against the Englsih in Monmouthshire provides the backdrop for "Henry IV Parts I and II".
Today, Monmouth is renowed for its popular markets and timeless countryside setting. Also rightly famous is Monmouth's impressive castle, construction of which was begun in 1068 by a relative of William the Conqueror, and which now is the proud home of the Monmouthshire Royal Engineers, and is a popular tourist attraction.
Monmouthshire itself is one of the most picturesque counties in the United Kingdom. Home to more than 85,000 people, it has over 330 square miles of farmland, forestry and mountains and is a haven for tourists from around the globe.
The other main towns are Abergavenny, Usk and Chepstow.
Described as 'The Gateway to Wales', Abergavenny basks in the beauty of the Brecon Beacons National Park.
Usk is amongst the most beautiful small towns in Wales, its ruined castle and Twyn Square centrepiece delighting tourists daily.
Chepstow also houses an awe-inspiring Norman Castle begun the year after the Norman Invasion in 1066, as well as Wales's premiere racecourse.
The constituency of Monmouth also streteches into the fringes of Torfaen.
With friendly people, history around every corner, gorgeous scenery, excellent shopping hubs and plenty of country pubs to while away a quiet Sunday, Monmouthshire really does have something for everyone.